OUTRGS, a new men's fashion brand for the authentic, fashionable and confident man. Designed to make a difference in clothing, not only in design but also with a sustainable mindset. #beoutrgs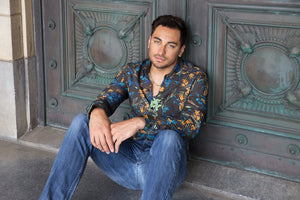 OUTRGS MEN's Fashion
Style is a way to say who you are without having to speak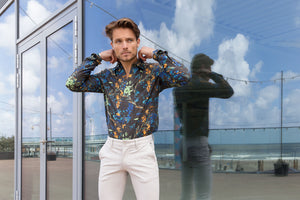 outrgs men's fashion
Life is too short to wear boring clothes #beoutrgs
Wanna look great? Do you want to wear your own style? Are you searching for different but fashionable men's clothes! You are at the right place!
Welcome 2 the brand new webshop of OUTRGS Men's Fashion. After more then a year of hard work, designing, choosing fabrics, ensuring quality, making choices how to be as sustainable as possible, we are now ready to show you the results of all of this. OUTRGS stands for authentic and exclusive high quality men's fashion and we want to make a difference for you. We hope you enjoy our website, and above all, our OUTRGS items, which we have designed and produced for you with all our positive energy.
★★★★★

I bought an amazing sweater. Very comfi, nice fit and very good quality.

Fred van Hooydonk
★★★★★

Very good label! Top quality, good service and something different than usual. I am a fan! Keep it up Outrgs!!

Jeroen Coster
★★★★★

Very nice quality, and quick service! Really happy with my nice new shirt!

Michael vd Berg
wearing our Alhambra Shirt
Our Mission

OUTRGS wants to bring more variation and exclusiveness into men's fashion; distinctiveness with a high standard of quality, sustainable and against a reasonable price.
Our Vision

OUTRGS delivers exclusive quality clothing for openminded men who wants to differentiate them selfs by wearing outrageous fashion. Our goal is to bring more variation in men's fashion and bring more distinctiveness into the market which is dominated by large multinational retailers. A strong brand name recognized immediately by its design and details and wearable for any occasion.
Our Motivation

Being unique in our design and branding. Making a difference in men's fashion for our customers who dare to stand out of the crowd and wear our items with pride.
This section doesn't currently include any content. Add content to this section using the sidebar.